New LSST:UK Consortium Board Deputy Chair
Congratulations to Alastair Edge!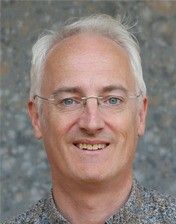 Alastair Edge has been elected unopposed by the LSST:UK Consortium Board as its new Deputy Chair. He recently stepped down as a member of the LSST:UK Executive Group, on which he had served since its inception in 2015, so we are delighted that he has decided to remain actively involved in LSST:UK, through this new role. 
Last updated: 24 Jul 2020 at 15:39